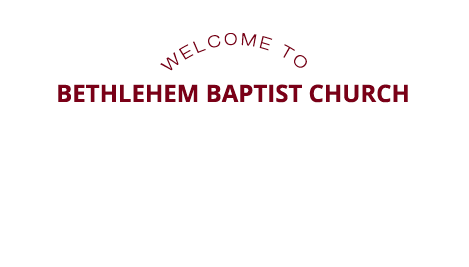 Sunday Morning Worship – 7:30AM & 11:00AM

Sunday School – 9:30AM Youth Services Monday – 5:30PM
Tuesday Night Bible Study – 6:00PM

Wednesday Women's Study – 6:00PM
Bethleham Baptist | Who we are

Our goal at Bethlehem is not to be imitators of what others are doing, but innovators of progressive ministry that meets the needs of people. As such, we recognize the need to intentionally involve ourselves in touching the lives of people. Just as our Lord was not content to simply preach a gospel of good news, but instead committed Himself to impacting His community with the evidence of God's goodness, we have committed ourselves to the same!
Get Connected with Behleham Baptist Church

Fellowship is the God-given purpose of the church. Help where you can make not just yourself, but the church as a whole, to be the most fruitful. If you do not know your spiritual gift, pitch in where you have a natural ability. As you work with others, your gifts will surface and you'll find places you might function in our church according to your gifts and abilities. Join us on Social Media!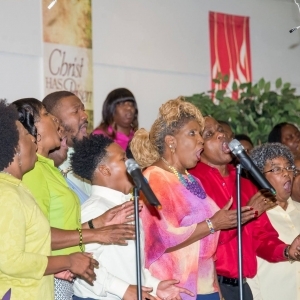 Our Ministry

This ministry plans, implements, and establishes a curriculum of study for all age groups. This includes training teachers and volunteers for responsible dissemination of information and care to all age groups. We hold a Bible Study Ministry is to enhance and increase spiritual growth and prosperity in all aspects of a person's life. Its duty is to develop a year long program of Bible study themes with an emphasis on fellowship and edification, using a variety of formats that permit maximum participation among its membership.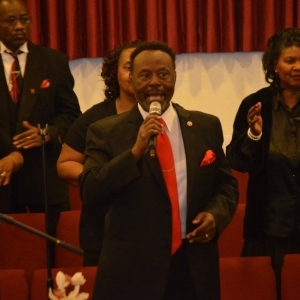 Our History

Through that cultivation, we will break the chains of the traditional Church and promote a proactive ministry in our community that will touch the lives of people in every area. Through innovative and thoughtful techniques, we will seek to engage the under-served in ways that will enable them to rise above their circumstances. Finally we will offer ourselves as a life-line to those who have given up on life.
The Importance of Tithing

Throughout Scripture, we are encouraged to give the first part of our resources to God as an expression of honor and gratitude. "Honor the Lord with thy substance, and with the firstfruits of all thine increase: so shall thy barns be filled with plenty, and thy presses shall burst out with new wine" (Proverbs 3:9–10).