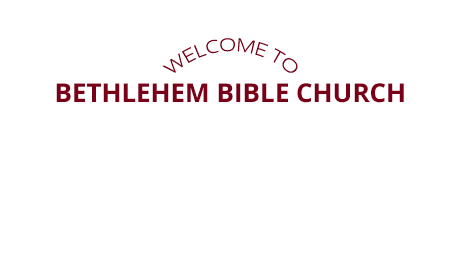 Sun. Morning Worship 7:30AM & 11:00AM
Sun. School 9:30AM Youth Services Mon. 5:30PM
Young Adult Bible Study 6:00PM -7:00PM
Tues. Night Bible Study 6:00PM
Wed. Women's Study 6:00PM
Women's Empowerment 11:00AM – 2:00PM
Login with Bethlehem Bible Church
Welcome, Bethlehem Bible Church members to the BBC members-only section of the church's Website. The purpose of this section of the church Website is to provide information that is pertinent to our church members. Within this section will be posted items such as:
The church's annual report
Special presentations for the church membership
Mid-year reports that may be produced
Other information that may be pertinent to our church members only
When appropriate we will designate that documents that should not be printed. We ask that you honor such designations.
This is the first time Bethlehem bible church has launched a site such as this. As such, it is a work in progress. If you have constructive ideas on how to improve this section of our Website, please email your suggestions to the church Secretary at [email protected].